| | | |
| --- | --- | --- |
| Size | 12.5″ x 8.5″ | 31.5 cm x 21.5 cm |
| Weight: | 17.2 oz | 490 g |
*weight set without coil cover weight may vary slightly, depending on the model of detector and coil to safely be used without cover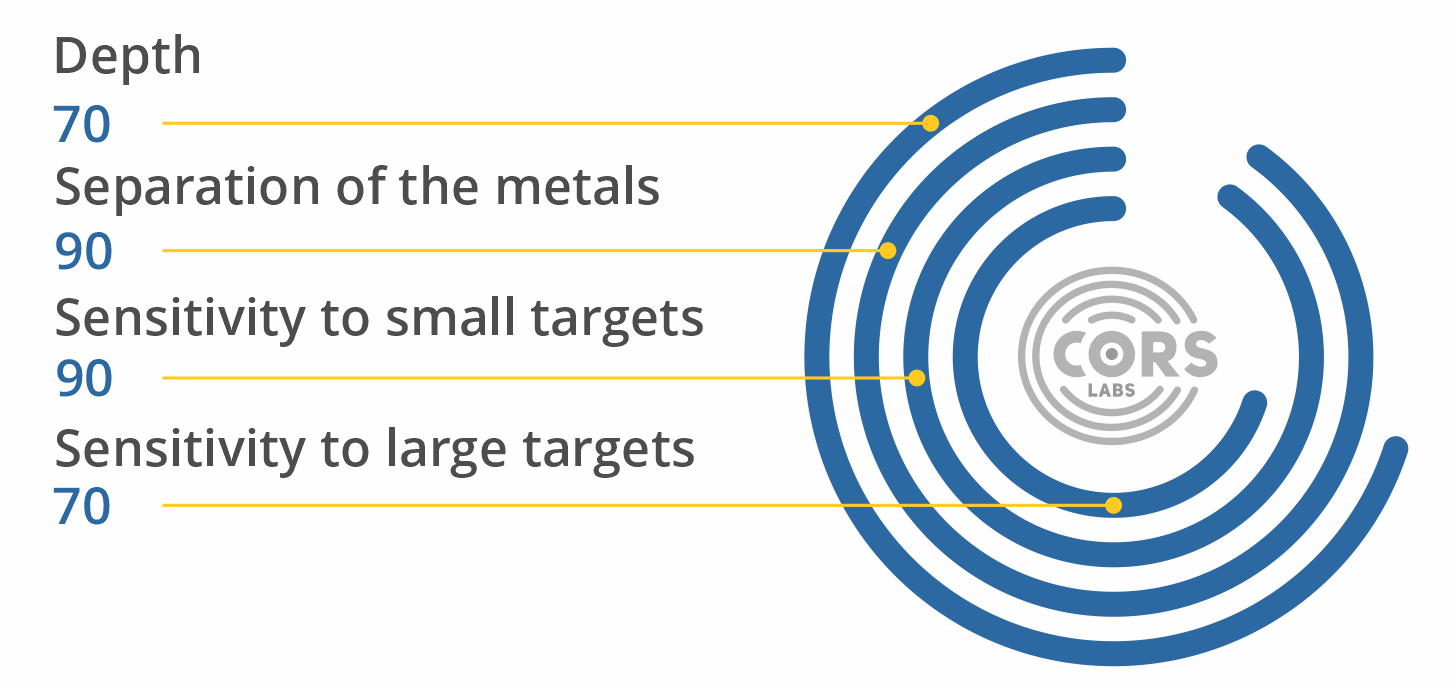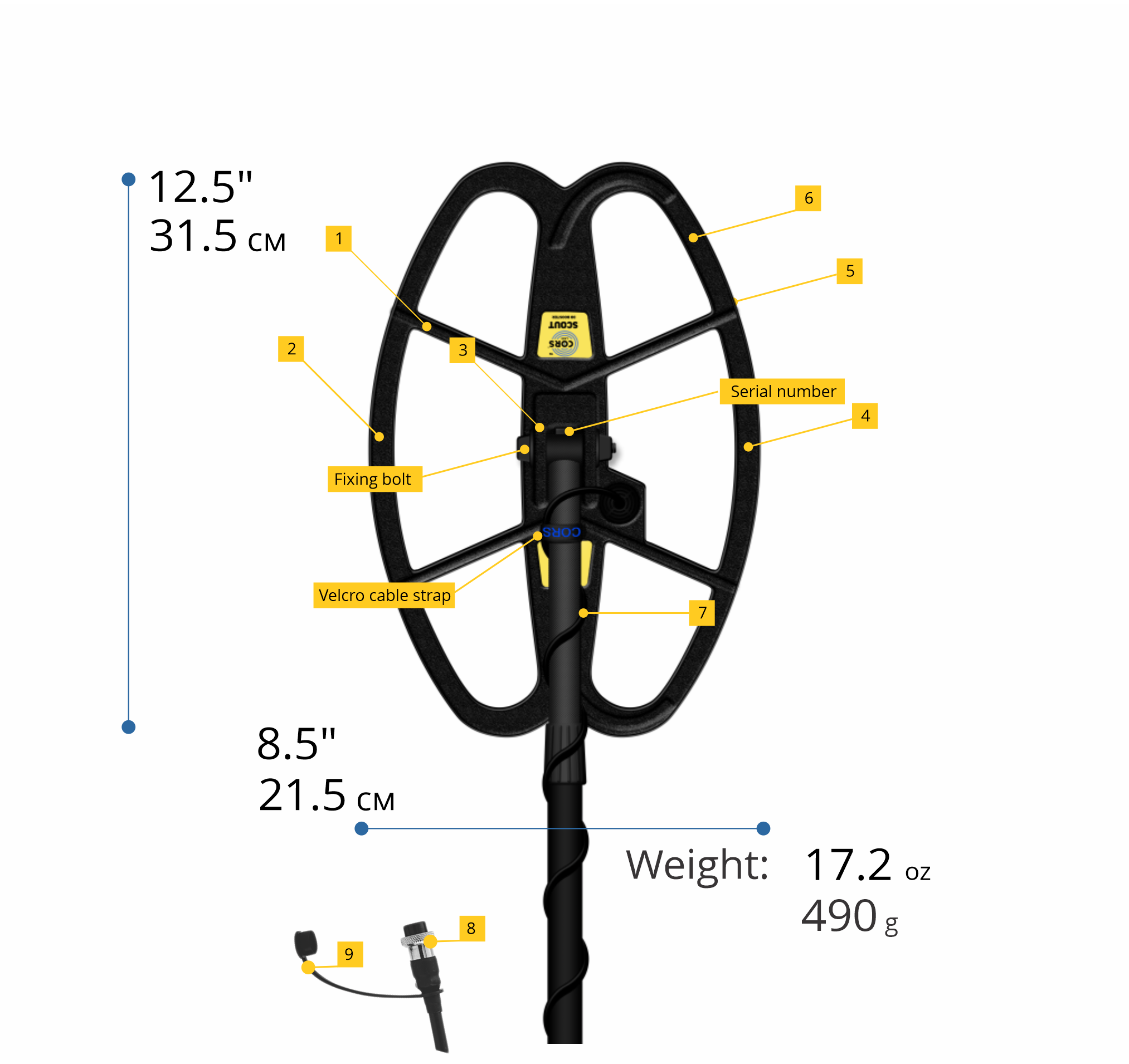 Wearing face of coil using composite materials allowing the coil to safely be used without cover if required.
Outer shell manufactured from impact stabilized plastic that is also UV resistant.
Extremely robust coil mounting bracket.
Cable strain relief also offers complete waterproofing.
Coil cover Protect the search coil from damage and chipping.
The coil is completely waterproof.
High-strength cable with a larger cross-section of conductors. Made in Germany.
Connector have gold or silver plated contacts.
Protective cap Protect the connector from dirt and dust.
All CORS coils are tested in the field to improve performance.
Minelab
Explorer/E-Trac/СЕ/ХS 2/Safari
Sovereign
Musketeer
X-Terra – 7,5 kHz
X-Terra – 18,75 kHz
X-Terra – 7,5 kHz + 18,75 kHz
X-Terra – 3 kHz + 18,75 kHz
X-Terra – 3 kHz + 7,5 kHz
X-Terra – 3 kHz + 7,5 kHz + 18,75 kHz
Garrett
Ace 150/250/350/Euro, Ace 200/300/400
GTI 1500/2000/2500
AT Pro
AT Gold
AT Max
GTA 550/750, GTP 1350
Master Hunter CX
Fisher
F2, F4
F5, F11, F22, F44 и Gold Bug
F70, F75
Whites
Prizm 3/4/5/6, Coinmaster
AKA
Signum, Sorex – 3 kHz
Signum, Sorex – 7 kHz
Signum, Sorex – 10 kHz
Signum, Sorex – 14 kHz
Teknetics
Eurotek
T2
Omega/Gamma/Delta/Alpha, G2, Eurotek Pro
Bounty Hunter
Discovery 1100/2200/3300
Gold, Platinum
Tesoro
Tejon, Cibola, Lobo Super TRAQ, Vaquero
Silver uMAX, Golden uMAX, Cortes, De Leon
XP
XP Gold Maxx Power
Gold Maxx Power II, Adventis 2, ADX 150
Nokta & Makro
Racer, Racer 2
Gold Racer
Kruzer, Anfibio
Impact
Golden Mask
Thracian 18 kHz, 4 Pro Teleskop, 4WD Pro WS105 Teleskop, 5+
Golden Mask